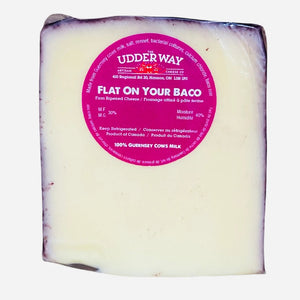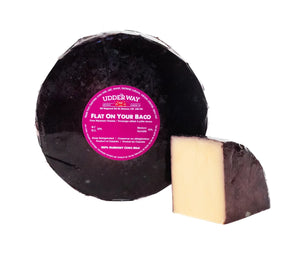 Product image 1
Product image 2

Flat on Your Baco - is purple in color and white internally as its soaked in Baco Noir from Ridge Road Winery. The texture is semi-firm creamy texture with small holes throughout.
The flavor is fruity. This cheese is a good snacking cheese and is a favourite for Charcuterie boards!

The Udder Way Artisan Cheese Co. is an "award winning" producer of hand crafted artisan A2 and Guernsey milk cheeses located in Stoney Creek Ontario, Canada.