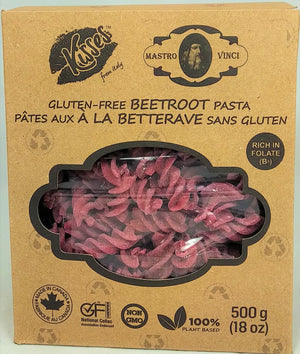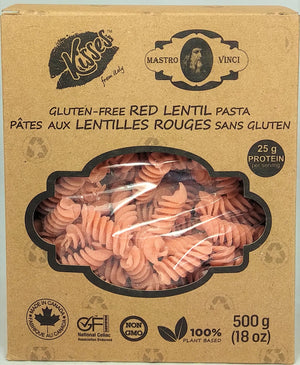 Product image 1

Product image 2
Product image 3

Product image 4
Mastro Vinci Gluten Free Pasta. Made in Brantford Ontario. Certified gluten free, National Celiac Association endorsed, 100% plant based.
Available in 4 varieties: Beetroot Fusilli, Green Pea Penne, Red Lentil Fusilli, and Green Pea Cavatappi
Mastro Vinci has an Organic Shop in Brantford Ontario. Their high standards allow them to produce: kosher, gluten free, peanut free, soy free, non GMO healthy foods that we are proud to sell to our large family, YOU.