Gourmet Pocorn Kernels 250g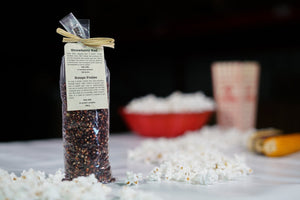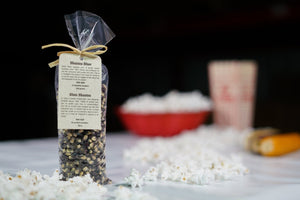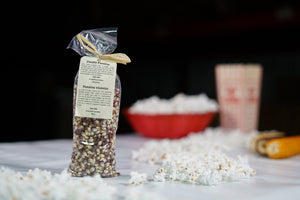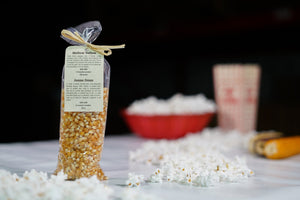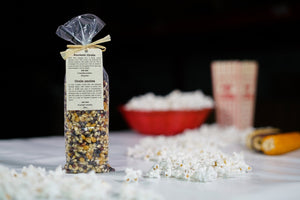 Product image 1
Product image 2

Product image 3

Product image 4

Product image 5

Product image 6

Shamu Blue:  A larger pop with a more of a rich taste. Proven to be high in anti-oxidants.
Purple Passion: Sweet flavour, very tender eating and pops more yellow in colour. Good size pop. Very pleasing to the palate. Also, tested and proven to contain a lot of anti-oxidants.
White Hull-less: Very white colour. Rice variety type of popping corn. Has a mild flavour, very crisp and even texture. A true hull-less variety. Slightly smaller pop.
Strawberry Red:  Very attractive in colour. Rice variety popping corn. Pops up very white with a red centre. Has a very crispy texture and a delicious flavour.
Mellow Yellow: Enjoy the chewy, creamy texture of this butterfly variety. More of a fragmented hull. Very pleasing to the palate.
Ancient Grains: A unique blend of popcorn kernels designed specifically for the popcorn enthusiast!  A taste for everyone, from the smaller crunchy morsel to the larger fluffy body, a gourmet mixture you will simply love!
Ontario Popping Corn Company is an Ontario family-run business, which grows exceptional fresh, healthy and organic popcorn. Located down by the shores of Lake Erie, The Ontario Popping Corn Company offers its own 100% Canadian Grown Popcorn, Non-GMO and grown Pesticide Free. No sprays of fumigants on the kernals once harvested. Should be kept in a cool dry area at all times for storage.