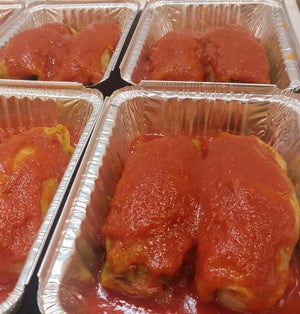 2 Large Cabbage Rolls Side dish (2lbs) Frozen
Ingredients: green cabbage, pork, beef, rice, garlic, salt, pepper, tomatoes, brown sugar, white vinegar, water.
East End Kitchen is a family owned and operated catering business in the east end of Barrie. With over 20 years of industry experience, their executive chef creates high quality meals designed with you in mind.