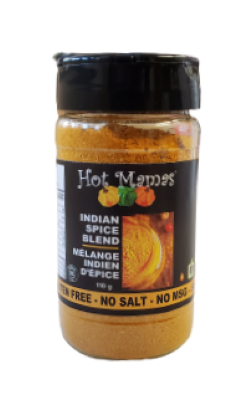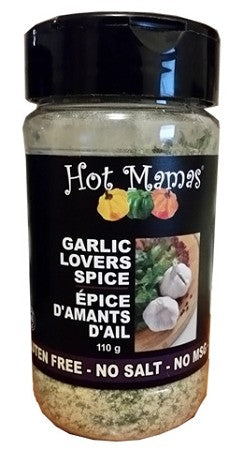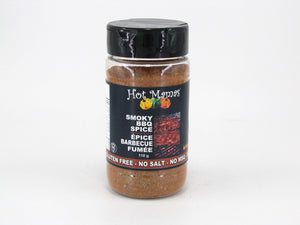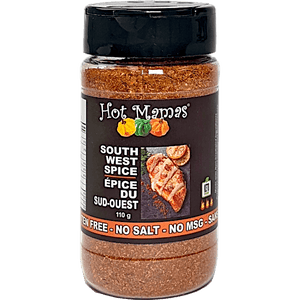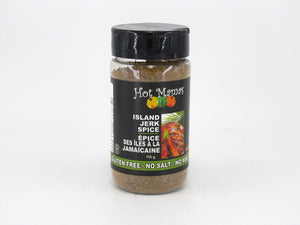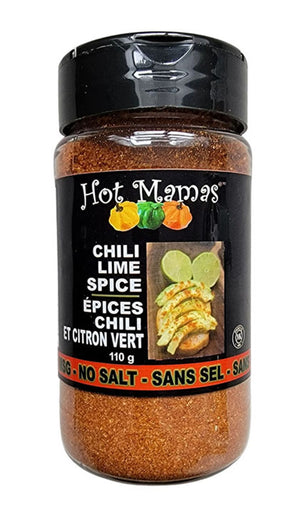 Product image 1

Product image 2

Product image 3

Product image 4

Product image 5

Product image 6

Hot mamas Seasoning Spices are available in 6 varieties
No Salt-No Carbs-No Calories-No Sugar Spice Seasoning. Made with non-irradiated ingredients, these pure spice seasonings are the perfect blends for beef, pork, chicken, game, vegetables, and much more. No added Salt. Vegan, Dairy Free, Gluten Free, No MSG and Kosher Certified. Its so good...you won't even miss the salt!
Hot Mamas Island Jerk Seasoning Ingredients: Black Pepper, Allspice, Granulated Garlic, Thyme, Cinnamon, Nutmeg, Cayenne, Granulated Onion, Celery Seed, and Parsley.
Hot Mamas Chili Lime Spice  Ingredients: 
Hot Mamas Smoky BBQ Seasoning Ingredients: Paprika, Granulated Garlic, Granulated Onion, Black Pepper, Smoked Paprika, Coriander, Cayenne, Thyme, Oregano, and Mustard.
Hot Mamas South West Seasoning  Ingredients: Paprika, Granulated Onion, Granulated Garlic, Oregano, Cayenne, Cumin, Thyme, Black Pepper, and Chipotle Pepper .
Hot Mamas Garlic Lovers Seasoning Ingredients: Granulated Onion, Granulated Garlic, Black Pepper, Dried Bell Pepper, Thyme, and Parsley Flakes.
Hot Mamas Indian Spice Blend Seasoning Ingredients: Turmeric, Granulated Garlic, Granulated Onion, Cumin, Coriander, Black Pepper, Cloves, and Cayenne.
All Gluten FREE and MSG FREE- All Natural- No Artificial Flavours or Colours
Hot Mamas Food Inc is a 100% Canadian family owned business in Orillia manufacturing  gourmet pepper jellies and sauces since 2005 with a unique Carabbian flavour. The recipe for their signature spicy red pepper jelly has been passed on from grandma and mama form Jamaica.