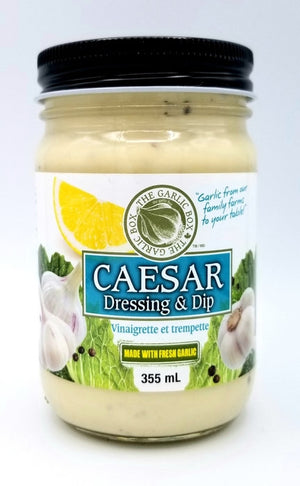 This is a garlic - lover's Caesar! A bold dressing, packed with a forward,garlicky flavour that is rooted in garlic goodness. Made with our premium, fresh Ontario garlic, prized for it's high nutritional value and complex, robust flavour. A whole bulb of garlic in each jar.
Why Ontario Garlic? Like a fine wine, Ontario garlic provides an incomparable "taste of the place" ​that comes from spending nine months in the soil of fertile farmland...
The Garlic Box is a long-time member of Ontario Garlic Growers Association (OGGA), a proud supporter and contributor to the local Huron County agri-sector and economy, and a corporate member of the World Wildlife Fund.