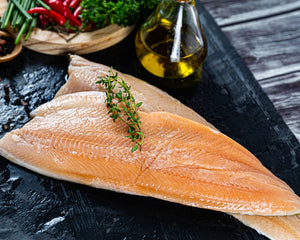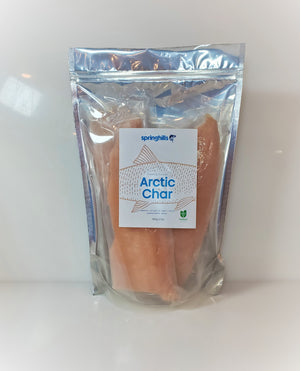 Product image 1

Product image 2

Arctic Char, 2lbs pack (Frozen)
Sustainably Ontario raised Arctic Char, deboned and flash frozen 2lb bag. Each pack contains 3 to 4 individually vac-sealed fillets each, with skin on. 

The Arctic Char is milder and sweeter than Rainbow Trout. This fish requires much colder water than most other fish in the salmon family do, and is considered a true delicacy.
Springhills Trout Farm is a small scale operation in Grey County, Ontario. The farm is a second-generation family business with four land-based fish farms in Grey County. Owners and siblings Arlen and RJ Taylor pride themselves on humane and sustainable practices resulting in incredible tasting, fresh fish.