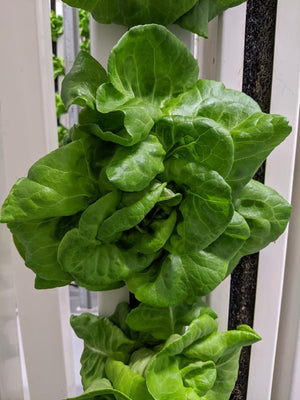 Butterhead Lettuce (cut)
The medium green leaves are thick and crisp so the lettuce holds up well in a salad or as a wrap substitute. The well packed heads are crisp and sweet. Harvested within 24 hours of being at your door. Operation Grow lettuce maintains it taste and texture for a very long time.
All of Operation Grow's greens come in a tied biodegradable bag and are grown with no dirt or pesticides and are handled with gloved hands only. Operation Grow is located in Midland.