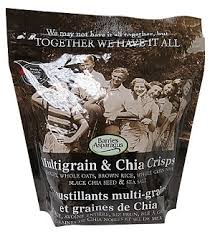 Pita Crackers 7 grains and seeds (142g)
Made from all things wholesome these Ontario crisps are delicious, hearty and GMO-free. Great on their own or with dips or salsas. Hook up your family (and maybe some neighbours) with snack choices that fill you with joy, not guilt!
Ingredients: entiched wheat flour, modified sunflower oil, grain and seed blend, chia, sea salt, sugars (organic honey), malted barley flour, yeast , mixed tocopherols, sunflower lecithin, rosemary extract.
Barrie's Asparagus & Country Market is nestled in the heart of Waterloo Region.  They are the fourth generation producing high-quality foods on Cedardale Farm.