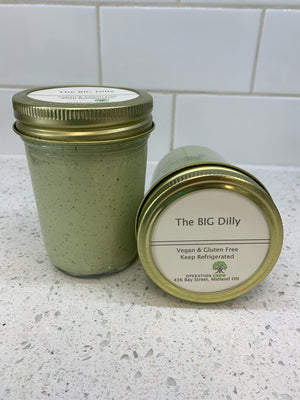 Creamy Dill Dressing 250ml

Ingredients: Raw Cashews, water, nutritional yeast, grapeseed oil, lemon juice, Dijon mustard, fresh garlic, black pepper, salt, Fresh OG Dill.
Operation Grow Creamy Dill Dressing – If you are a dill pickle lover this is the dressing for you! Made with fresh dill from our farm it is a very versatile product. Vegan and Gluten free.