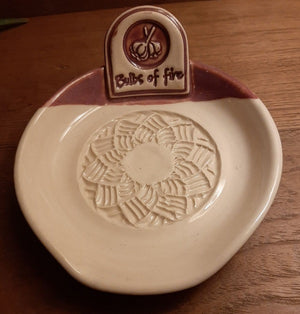 Garlic farm Bulbs of Fire specializes in heirloom garlics. We have a keen interest in the hotter varieties. Hence the tagline 'garlic that bites back'. 
At Bulbs of Fire we believe in real food. We believe that food nurtures both the body and the soul. Every bulb of garlic we grow, is meant to be enjoyed as healthy food source. 
We grow our garlic with an natural, organic approach. Bulbs of Fire is a small family farm business that has sprouted from a homesteading philosophy.