Salty and Sweet Treat Basket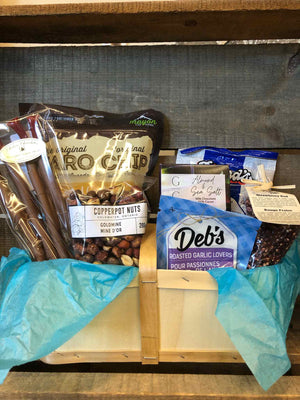 Gift basket contains the following:
Martins Apple Chips
Deb's Dip
Copperpot Nuts Goldmine
Chelsea Chocolate  Chocolate Bar
Gourmet Popcorn Kernels
Ontario Peanuts Salted 
Chelsea chocolate pretzels or nibbs(4 pack) 

Actual basket used may vary. Contact us for custom made gift baskets.

For $2.50 extra we will wrap it in cellophane for you!
Products might change based on availibility!