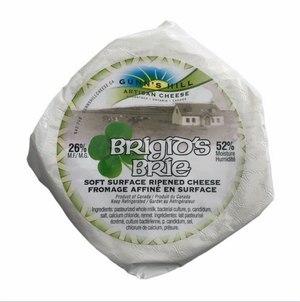 Gunns Hills Brie 200g
A soft surface ripened cheese, free of stabilizers and preservatives, each batch is aged six weeks.
Gunn's Hill Artisan Cheese is a small artisan cheese plant nestled in the rolling hills of Gunn's Hill Rd in Oxford County Ontario. The cheeses produced at Gunn's Hill
are truly unique, although you can taste the Swiss influence from techniques and 
recipes Shep learned while making cheese in the Swiss Alps.