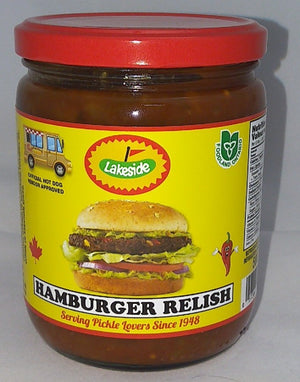 Hamburger Relish 375ml
A tomato-based relish that can be used for hamburgers and other meats! Smother it on scrambled eggs, lay it on a frank. A red relish delight!
It's simple! Their name indicates their location and their location reflects their name. They are located on the south shore of Essex County, on the Lake (Erie) side!
"To Provide Pickle Lovers With The Best Darn Pickles Available Anywhere!"