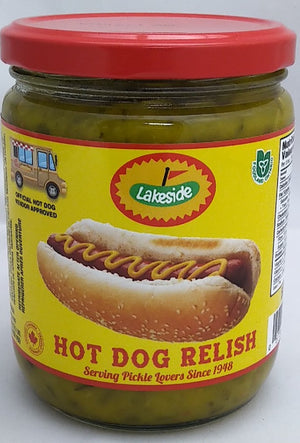 Hot Dog Relish 375ml
Also known as yellow relish or mustard relish. Be creative try it on meat dishes. Of course…don't forget hot dogs and sausages!
It's simple! Their name indicates their location and their location reflects their name. They are located on the south shore of Essex County, on the Lake (Erie) side!
"To Provide Pickle Lovers With The Best Darn Pickles Available Anywhere!"