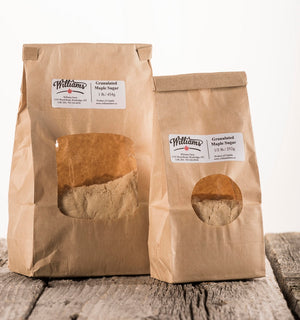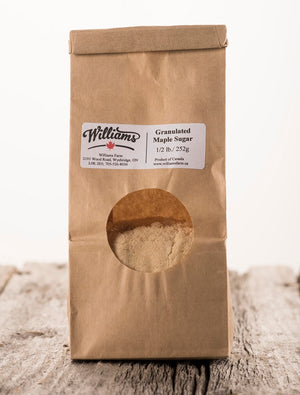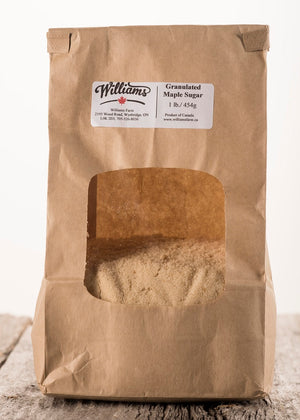 Product image 1

Product image 2
Product image 3

Add great maple flavour to your coffee, tea, and baked goods.
100% pure maple sugar.
Maple sugar is one of the best sugars you can have!
Williams Farm is owned by John and Suzanne Williams. It's operated by John with some help from the rest of the family, Kim Kerr, and several local staff members. 
William Farms produces Maple Syrup from 55 acres of maple bush located on their farm and a neighbouring property.