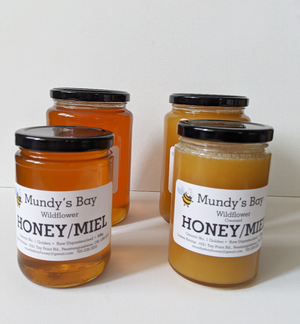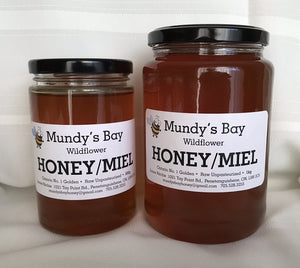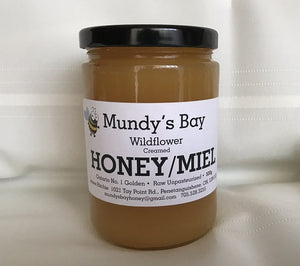 Product image 1

Product image 2

Product image 3

Wildflower Honey Raw, unpasteurized.
Creamed Honey Raw, unpasteurized. Thick, creamy and delicious.
Available in 2 size glass jars (500ml or 1kg)
Mundy's Bay Honey is a small local company based exclusively in Penetanguishene and Tiny township. We take great care to locate our bees away from commercial farms, which results in happy, healthy bees, who in return make amazing tasting honey.