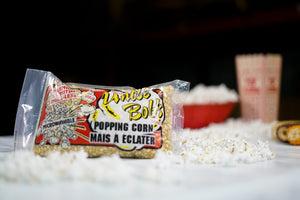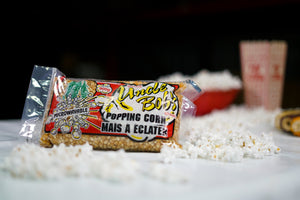 Product image 1

Product image 2

Popcorn Kernels 900g bags available in 2 varieties
Traditional Yellow: Enjoy the chewy, creamy texture of this butterfly variety. Light and fluffy. Very pleasing to the palate.
White Hull-less: Enjoy the crunchy texture of this rice variety. This special white popcorn has a thin skin (hull) on it so when you eat it the hull of the popcorn doesn't get stuck in between your teeth! How fantastic is that?
Ontario Popping Corn Company is an Ontario family-run business, which grows exceptional fresh, healthy and organic popcorn. Located down by the shores of Lake Erie, The Ontario Popping Corn Company offers its own 100% Canadian Grown Popcorn, Non-GMO and grown Pesticide Free. Keep in cool dry area at all times for storage.