Red River Original Hot Cereal 908g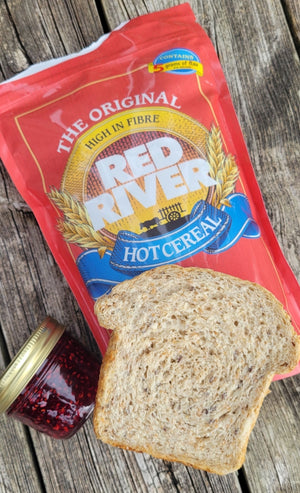 The Original Red River Cereal is back!
The nearly century old Hot Cereal that has been a favourite way for thousands of Canadians to start their day is back in production at the Historic Arva Flour Milll.
Made the original way, with Cracked Wheat, Cracked Rye, Cracked and Whole Flax
Arva Flour Mill is a genuine vintage mill and not just a name. They produce three different flours the old way from non-GMO wheat grown locally from smaller nearby farms.