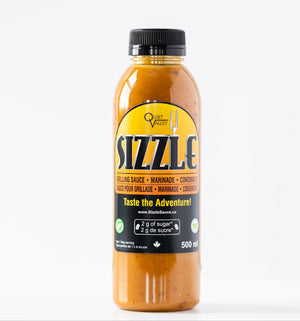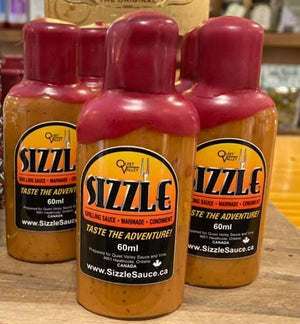 Product image 1

Product image 2

Sizzle has been called "the everything sauce". Originally created as a grilling sauce but customers are using it on everything from scrambled eggs to ingredient in bloody caesars.

Ingredients:  Vegan friendly/Gluten Free
tomatoes, mustard seed, distilled vinegar, apple cider vinegar, garlic (with soybean oil), selected spices sugar, salt.
On a 50 acre farm in the Beaver Valley, corporate caterer Greg Montfort and classical singer Jennifer Potter embarked on a new adventure-Quiet Valley Sauce and Vine. Greg's Sizzle Sauce was carefully crafted over his 25 years in the kitchen to enhance, not mask, the natural flavour of your food.