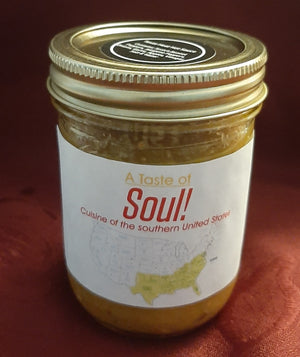 Texas Heat Hot Sauce  (250 ml)

A spicy hot pepper-based condiment.
Ingredients:  Scotch Bonnet Peppers, Jalapeño Peppers, Apples, Onions, Garlic, Salt, Vinegar & Water
A Taste of SOUL! out of Wasaga Beach features the cuisine of the Southern United States. It is owned and operated by Gwyn  Beaver, a native of north Texas.